Upload
Auto Body & Paint Solutions
Jeddah , Saudi Arabia
Posted 2019/04/18 05:53:10
Unlimited
Ref: JB3904943
Job Description
Analyse reports to provide ongoing appropriate inter-departmental communication and monthly or daily data reports
Planning and preparing ROI analyses of tactical campaigns and paid media campaigns.
Technically support campaign execution and answer frontlines inquires.
In collaboration with others, prepare campaign proposals to the best interest for customers & company.
In collaboration with others, develop and maintain campaign communication materials and manage the relation with the agencies.
Review and plan the required content for the social media channels and purpose required activates to achieve the agreed KPIs
In collaboration with others, interpret data and develop recommendations based on findings.
Manage, plan and execute all digital marketing campaigns through available digital channels (Social Media, website and google ads)
Propose & suggest different attractive products & service packages that increase sales and improve customer satisfaction.
Develop graphs, reports & presentations of project results and perform basic statistical analyses for projects and reports.
Skills
Sales and Marketing: Have a Knowledge of Marketing principles and methods for design the campaign, launch, promoting, and using communication channels based on target market and audience. (Localized Campaign, Nationwide Campaign, Seasonal Campaign, Tactical Campaign).
Saudi Automobile Industry: Having GCC automotive market knowledge with having working experience of 2 years in automotive after sales service.
Microsoft Application: Advanced user of all Microsoft office applications with major fluency in Excel.
English Language: Fluent in speaking, writing and listening.
Bachelor's Degree in Marketing & Management Or Mechanical Engineering
Good understanding in Periodic Maintenance & Body and Paint repairs.
Good analytical and mathematical ability.
Good initiative and resourceful;
Adept at queries and report writing
Apply Now
Job Details
Job Location
Jeddah , Saudi Arabia
Company Industry
Support Services
Requirements
Employer (Private Sector)
Job Role
Marketing and PR
Employment Status
Full time
Preferred Candidate
Years of Experience
Min: 4
About This Company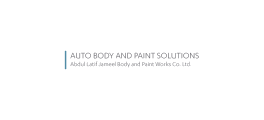 Auto Body & Paint Solutions
Support Services
Similar Jobs